Manchester Piccadilly will see a full station closure this coming Sunday, accommodating specialist teams who will conduct essential roof repairs to futureproof the infrastructure. This means no trains will be running as the 25,000-volt overhead lines will be switched off for engineers to work safely at height.
These works come as a continuation of a Christmas period project to strengthen the Victorian-built train shed's gable.
To form a temporary route along the width of the station, polystyrene blocks have been used to bridge the gaps between platforms. This allowed ease of mobility so that mobile elevated working platforms (MEWPs) could reach the roof structure.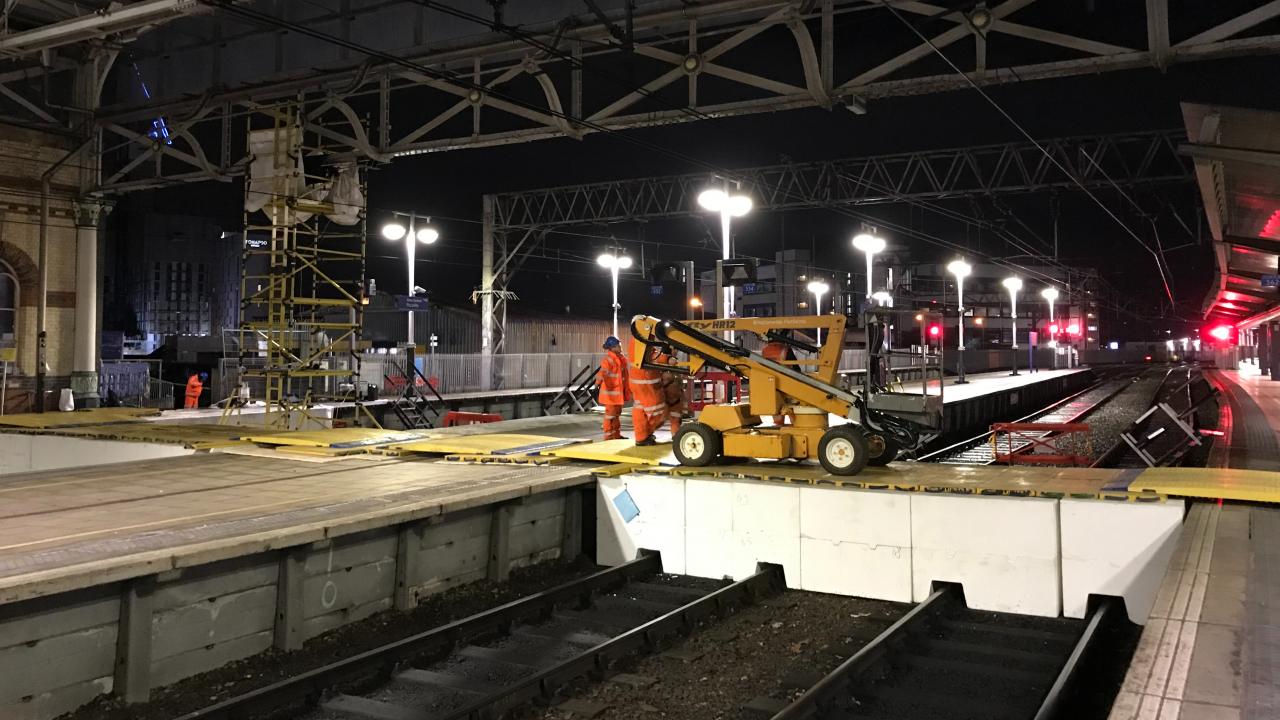 A major portion of the works will see twelve 'splice plates' being replaced, with the new ones being specially designed in keeping with the rich heritage features that make up the infrastructure.
Throughout these works, Manchester Piccadilly's station concourse and retail establishments will remain open, but passengers will be redirected to replacement bus services to ensure as few disruptions as possible.
Kara Wood, Network Rail's North West head of performance and customer relationship, said:
"We've been carrying out a lot of essential work to improve Manchester Piccadilly station over Christmas and New Year and this weekend the teams are coming back to complete the second phase of roof maintenance.
"Because we have to turn the power lines off to safely carry out the structural work it means we can't run any trains all day on Sunday. I'd like to thank passengers in advance for their patience while we keep people on the move with rail replacement buses and urge people to check National Rail Enquiries so they know how it will impact on their journey."
Later this month, further upgrade works will be conducted with platforms 13 and 14 seeing essential resurfacing, accompanied with the installation of tactile studs to enable safe passage for blind and partially sighted people.
Upgrades on the Manchester Airport line which started last weekend will continue on Sundays in January and February.
Three stations (Mauldeth Road, East Didsbury and Gatley) are having platforms extended to allow for longer trains to call there in the future.
Want to know more about the opportunities to become a key supplier to the UK rail industry? Attend TransCityRail and access an exclusive marketplace of buyers from Network Rail, HS2, Train Operators, Major Contractors, and all other tiers of the supply chain. For more information and to secure your place click here.