The upgrade works to transform Morley station are officially complete, seeing the culmination of nine days of major works to accommodate the ongoing developments of the Transpennine Route Upgrade.
This multi-million-pound package of improvement works has seen engineering teams work around the clock to lay the foundations for the new, longer platforms, realignments for the track and successfully completed drainage works. These will make way for the new accessible station to be built later this year.
Passenger services have returned, seeing trains run between Leeds and Huddersfield as of Monday 13th February. Throughout the process of these works, Network Rail has worked closely with train operators, Northern and TransPennine Express to keep passengers moving with diversions via Wakefield, and rail replacement buses in place.
Hannah Lomas, Industry Programme Director for Transpennine Route Upgrade said:
 "I'd like to thank passengers for bearing with us while we completed nine days of major progress at Morley station.
"We're one step closer to delivering huge benefits for passengers travelling through Morley and between York and Manchester. A new, accessible station with longer platforms and a better track layout will help more people travel on faster, more frequent trains."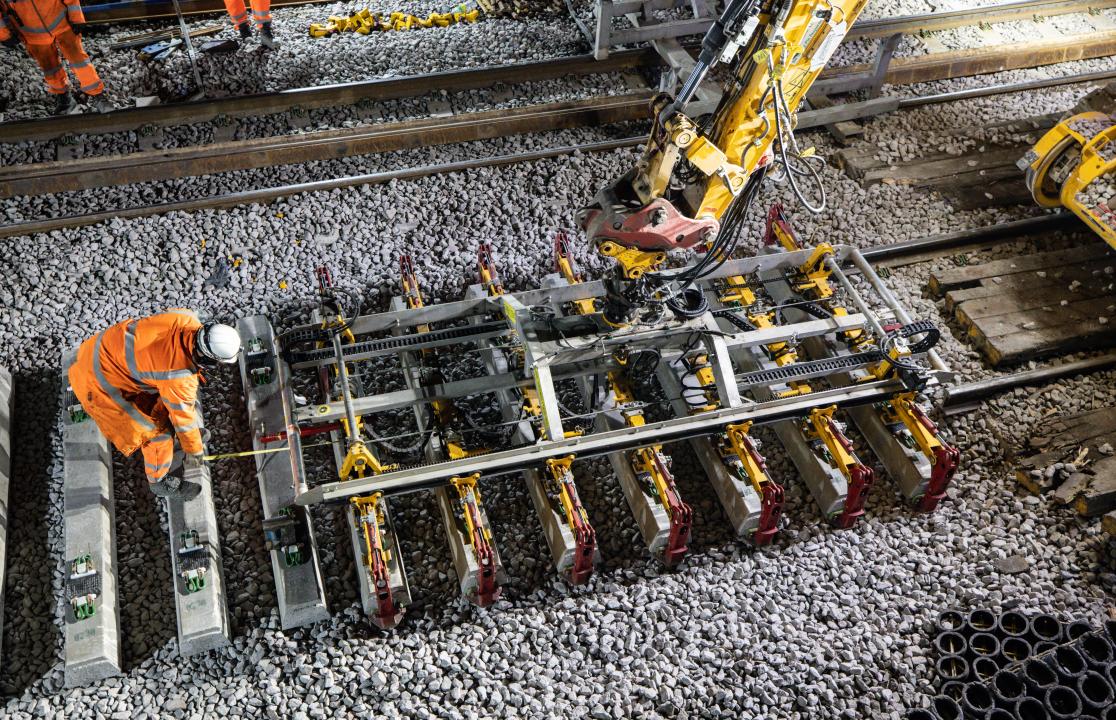 Rail Minister, Huw Merriman said:
"Once complete, the brand new, fully accessible Morley Station will completely transform the opportunities for local residents. Just last week, I was able to see for myself the impact these improvements are already having and meet one of the brilliant apprentices who is helping deliver them.
"Under our £96bn Integrated Rail Plan, this upgrade is just one of many taking place along the Transpennine Route and will result in greener, faster and more reliable services for millions of passengers across the North for generations to come."
The next key phase of development for the Transpennine Route Upgrade at Morley station will commence this coming June, seeing the old station demolished, ready for the new and improved station to open for passengers later this year.
Delivering a fully electrified railway between Manchester and York, the Transpennine Route Upgrade will revolutionise rail travel across the north of England for passenger travel, whilst also accommodating the modal shift towards rail freight. Further works will see improvements to stations along the route, accompanied by upgrades for a number of bridges and level crossings.
Want to know more about the opportunities to become a key supplier to the UK rail industry? Attend TransCityRail and access an exclusive marketplace of buyers from Network Rail, HS2, Train Operators, Major Contractors, and all other tiers of the supply chain. For more information and to secure your place click here.