The collective group of industry partners and Government; Scotland's Railway is using a helicopter air-drop system to deliver over 20 tons of construction materials to an inaccessible location in the West Highlands, as part of a project to renew five kilometres of fencing between Craggan and Arrochar.
This is a vital project to aid in the reduction of livestock related incidents as they can gain access to the line, risking the safety passengers and the security of both the railway and lineside neighbours. To combat these issues, standard wooden post and wire stock fencing will be installed along the section.
The topography of the land along the railway creates major logistical challenges within the project, due to the near vertical embankment preventing workers from being able to transport the requisite materials to location. This is why helicopter delivery was identified as the safest and most efficient way to transport materials to site to allow contractors QTS to start work.
Mark Watt, fencing manager for QTS, added:
"The location of this site is incredibly challenging to access, due to its remote nature, but our team is experienced in working within the constraints of this type of landscape.
"We have worked closely alongside the team at Network Rail to devise a plan that allows the materials to be pre-bundled and then air lifted into position, helping us to ensure that Scotland's Railway remains safe and secure for freight and passenger travel."
The helicopter will conduct 21 lifts to move material to site from a staging point south of the work area, on the West Highland line.  Upon delivery of the materials, fencing renewal works will be conducted over the coming three months, with the scheduled completion being by the end of January 2023, weather permitting.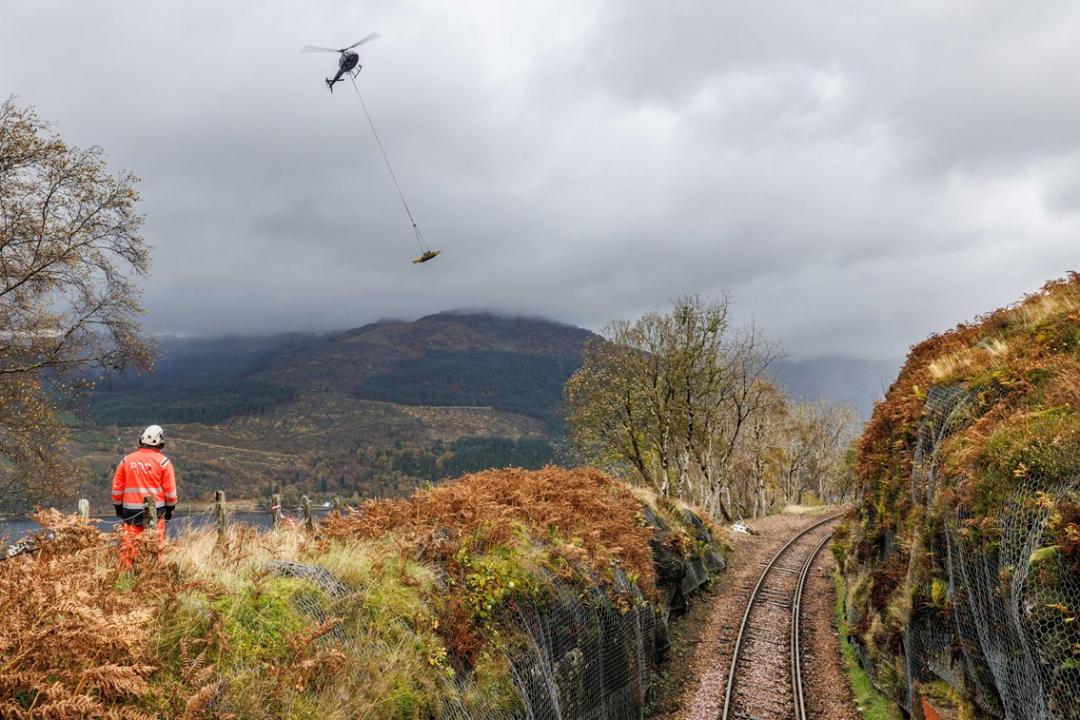 Sam McIlvaney, Network Rail's project manager for the fencing renewal, said:
 "Inadequate fencing means that livestock keeps getting onto the track at this location which leads to a regular call on staff-time to safely remove the animals and return them to the farmer. This creates a safety risk for both staff and passengers and can cause disruption to services.
"The challenge of renewing the fencing at this location means that we have had to look at different ways to plan and deliver this work. The helicopter has offered a great solution to reduce the time and risk involved and to get materials to site in a way that is time-efficient and cost-effective.
"We are grateful for the support of Scotland's Air Operations team and neighbouring landowners, who have worked with us to make this possible.
Want to know more about the opportunities to become a key supplier to the UK rail industry? Attend TransCityRail and access an exclusive marketplace of buyers from Network Rail, HS2, Train Operators, Major Contractors, and all other tiers of the supply chain. For more information and to secure your place click here.