Today marks the introduction of the new South Wales metro trains into service, with Lee Waters, Deputy Minister for Climate Change, launching the rolling stock at a ceremony in Caerphilly.
The new Class 231 Fast Light Intercity and Regional Trains (FLIRTs) has been manufactured through an £800m investment from Transport for Wales.
Passengers will now benefit from increased capacity and modernisation improvements such as air conditioning, power sockets and passenger information screens with up-to-the-minute travel information. Each train has been designed to maximise space, with the capacity to store up to six bikes, whilst also providing less abled passengers with automatic level boarding.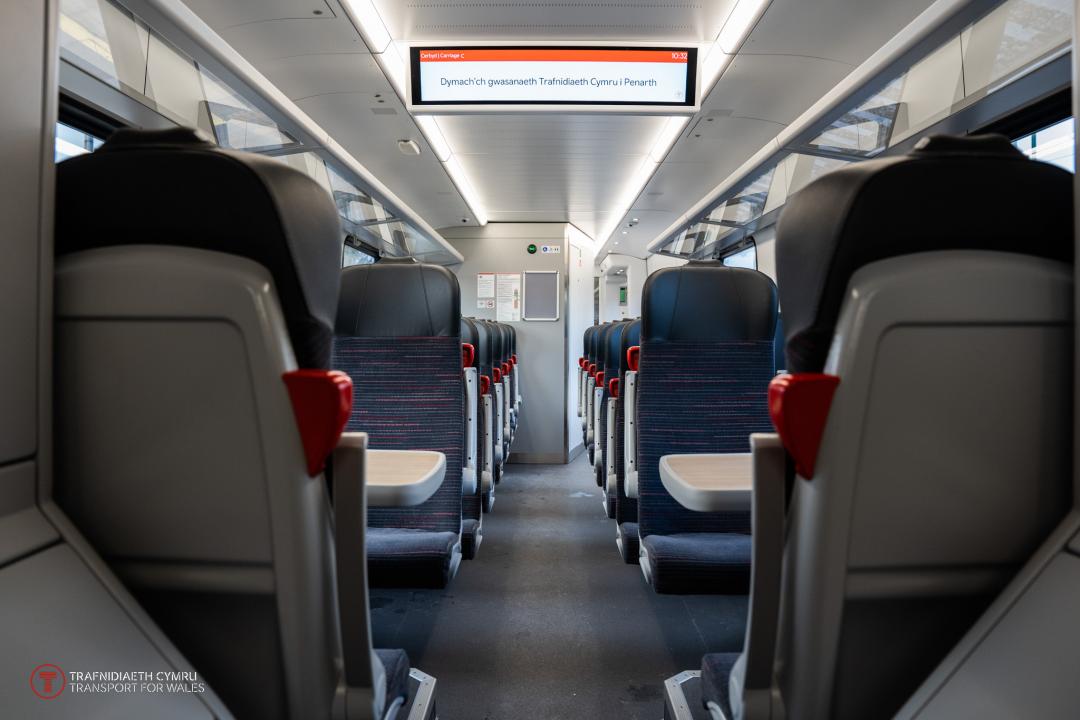 Officially launched on the Rhymney Valley line today, TfW will proceed to continue the rolling stock roll-out over the coming years, introducing 35 of the trains throughout South Wales and a further 36 electric tram-trains.
Deputy Minister for Climate Change, with a responsibility for transport, Lee Waters said:
"Travelling on these new carriages is such a different experience from travelling on the old ones. There's more room, it's much more comfortable and it is quieter and smoother. Come and give them a try."
James Price, Transport for Wales CEO said:
"This is another key milestone for TfW, these brand-new Class 231 trains will transform the customer experience and signify the first deliverable of the South Wales Metro.  People are now starting to see transformation across our network with the introduction of brand-new, modern trains that will attract people to use public transport.
"We introduced our CAF Class 197 to the network at the start of the year and we're proud today to launch yet another brand-new train in the Stadler Class 231 train. The South Wales Metro is a phased project and today signifies it is now starting to be delivered."
Want to know more about the opportunities to become a key supplier to the UK rail industry? Attend TransCityRail and access an exclusive marketplace of buyers from Network Rail, HS2, Train Operators, Major Contractors, and all other tiers of the supply chain. For more information and to secure your place click here.