HS2 has confirmed that the implementation of a temporary access bridge, erected during the construction of the Colne Valley Viaduct, has resulted in more than 10,000 vehicular journeys being taken off local roads throughout the inaugural year of operations.
This structure allows the construction vehicles to avoid the main roads, instead traversing over a series of lakes and waterways throughout the outskirts of London, near Denham. Accompanying the overall road removals, the 800m long bridge has been used to transport vital equipment to the locations of viaduct piers in the lake.
A major infrastructure project, such as HS2, will always result in disruptions to the communities affected by construction works, however the steps taken with this access bridge have significantly reduced the overall impacts on the local residents.
HS2 Ltd.'s Senior Project Manager, Billy Ahluwalia said:
"The Colne Valley Viaduct will form a key part of the HS2 route – helping to deliver better connections across the UK, free up rail capacity on the existing train network, and offer passengers zero carbon travel options.
"But it is also essential that we work to reduce the impact on communities during construction. That's why I'm delighted to see that the temporary access road has taken so many vehicle journeys off local roads in its first year of operation."
The Colne Valley Viaduct construction is making significant headway, with engineering teams having completed all the foundation piling for the 56 piers and two abutments.
The Viaducts main decking is being built using a 'launching girder,' a 160m long bridge-building machine that is capable of lifting giant concrete deck segments that form the viaduct's arches into position. These arches are cast in independently in a temporary factory at the nearby South Portal site.
The deck installation process has already seen 200 segments of a total 1000, positioned into place, each coming with a unique design that allows the viaduct structure to retain a gentle curvature as it crosses the valley, creating a unique, pleasing aesthetic.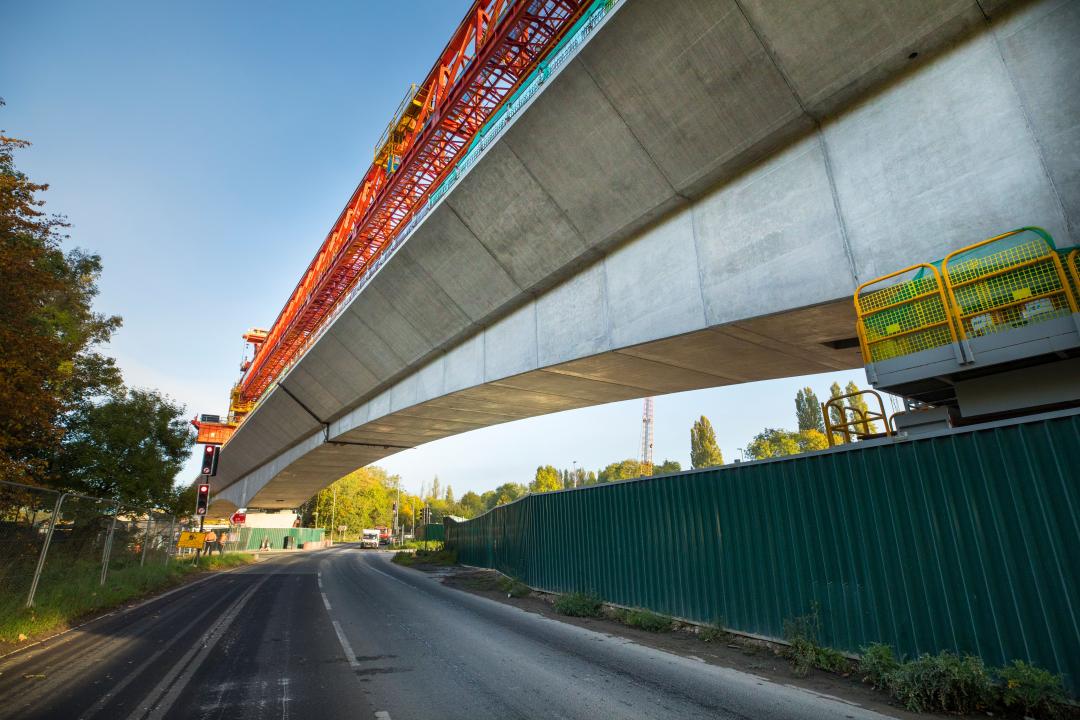 Want to know more about the opportunities to become a key supplier to the UK rail industry? Attend TransCityRail and access an exclusive marketplace of buyers from Network Rail, HS2, Train Operators, Major Contractors, and all other tiers of the supply chain. For more information and to secure your place click here.