Leaves and branches on the line are the usual suspects for delays, but swans disrupting rail services are more common than you would initially think.  
Therefore, Network Rail has come up with specialist swan training for its staff to safely remove swans from the track.
Network Rail Wessex, which runs trains from London Waterloo to the South of England, has partnered with the Swan Sanctuary, a charity in Shepperton, Surrey to provide its new recruits with some bespoke training.
There are usually between 15-20 visits from swans each year which are at risk of touching the third rail, which carries 750 volts, and can cause major delays to passengers while staff safely remove the swans from the track.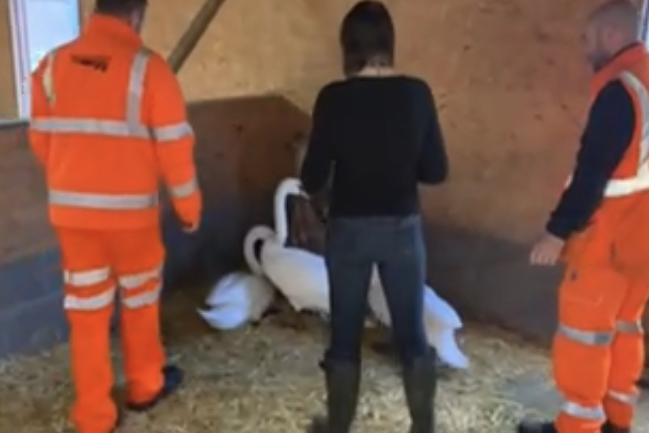 Clyde Howarth, Head of Operations Delivery at Network Rail Wessex, said: "We've seen a rise in visits from our feathered friends, and as they have a reputation for being aggressive, we wanted to provide new starters with some training as the staff will need to know how to handle swans on a track which carries 750 volts.
"Our goal is to safely remove the swan from the track as quickly as possible, so that train services can start running again."
James Sinclair, Local Operations Manager at Network Rail, attended the training session: "It was a really useful course which provided some tips and techniques on how to pick-up swans safely.
"I know that if I come across a swan on the track, I feel confident I'll be able to use the training so that I can remove the swan and take it to a safe place away from the live rail."
Sally Thompson Head of Training at The Swan Sanctuary, said: "We're only too happy to provide the skills to enable Network Rail staff to safely remove the swans from danger to a place of safety.
"We look forward to assisting Network Rail with their swan related issues in the future."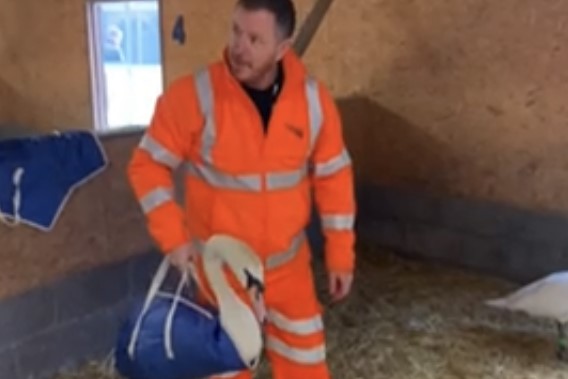 Images: Network Rail