Passengers are set to benefit from a new and improved station at Gatwick Airport,

Network Rail

has announced.
Opening Tuesday 21 November, the station will transform the journey from train to plane as well as the journey between Brighton and London.
Eight new escalators and five new lifts will enhance accessibility, along with four new stairways and widened platforms.
Track upgrades to the Brighton Main Line have already benefited passengers, with some journeys being reduced by as much as an hour.
A second concourse will also act as the new entrance for people accessing the airport terminal, with the existing concourse being designated for those exiting.
The existing concourse has been refurbished with new customer information systems, more ticket gates, and a dedicated passenger assistance point.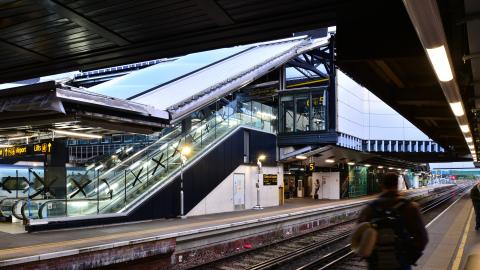 Network Rail's Sussex route director, Lucy McAuliffe, said: "We are proud to have worked with our partners to deliver a station upgrade that makes journeys to the airport much easier for all passengers and encourages people to ditch the car and travel by rail, the cleanest and greenest way to travel."
She continued: "This project is not just for those making their way to the airport, the work benefits passengers across the region by giving them quicker journeys and a more reliable timetable."
Mark Harper, the transport secretary, added: "With the millions of passengers travelling into Gatwick Airport by train each year, this station is a major public transport hub that is being upgraded with Government funding – improving the train-to-plane journey and delivering more reliable services for passengers.
"This project demonstrates that this Government is committed to funding improvements to our rail network, transforming a vital station into an impressive gateway to the UK and encouraging more British and international passengers to travel by train."
Image credit: Network Rail