More than 70 Northern business and political leaders have accused Prime Minister Rishi Sunak of damaging Britain's reputation as a place to do business by allowing uncertainty to "plague" the HS2 project.
In a letter to The Times, the leaders urged Sunak to press on with the huge infrastructure project, which is ultimately aimed at levelling up the North of the UK and boosting the region's economy.
The project has continued to see costs rise, to nearly £100 billion with the Prime Minister looking for ways to curb any further costs. However, with the costs becoming unsustainable, the Government are reportedly keen on cutting back on the route from Birmingham to Manchester.
However, the decision has been met with anger from Northern leaders, with many accusing the Government of betrayal.  
Henri Murison, chief executive of the Northern Powerhouse Partnership, said: "I met with Rishi Sunak after he convinced Boris Johnson to make NPR (Northern Powerhouse Rail) his top domestic priority. I don't believe a man of honour or integrity would do this. It seems strange he's forgotten about what he believed before he became Prime Minister."
Jurgen Maier, former Siemens UK chief executive, said: "The business community is in total shock and investor confidence is as low as I have ever seen it in my long years of engaging with our government."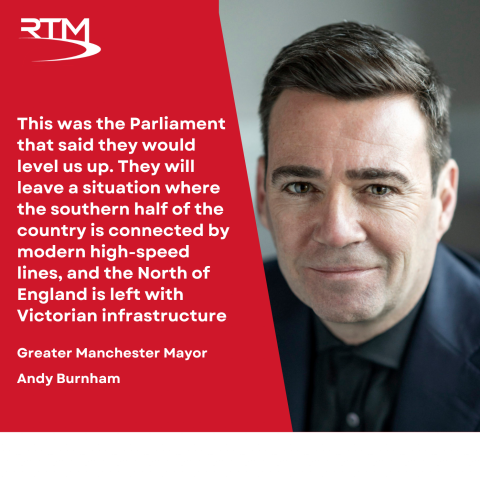 In a joint letter to the Government, Greater Manchester Mayor, Andy Burnham and leader of Manchester City Council, Cllr Bev Craig, said: "We are becoming increasingly concerned about the rumours swirling around HS2 to Manchester and, by extension, Northern Powerhouse Rail (NPR).
For over a decade, we have worked closely with successive Governments on this project, to galvanise support and maximise the once in a generation opportunity of investment into northern infrastructure it offers. At this stage, any change to the current plan for HS2 would have massive ramifications not just for our city-region but the North and Midlands too. As HS2 phase 2b delivers key enabling infrastructure for Northern Powerhouse Rail (NPR) between Manchester Airport and Manchester Piccadilly, any cancellation of HS2 to Manchester would effectively be cancelling NPR in its current form too."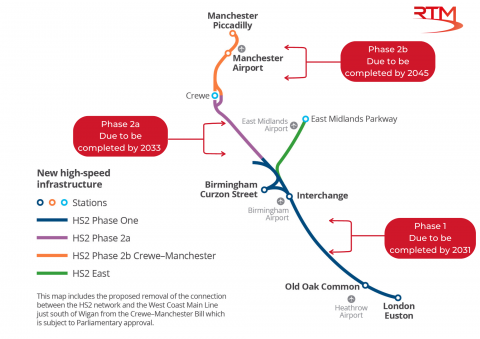 The government has remained tight-lipped on its plans for the northern leg of HS2 in recent weeks, continually refusing to confirm that it will eventually reach Manchester. The news of the possible cancellation of the Manchester leg, follows on from the announcement that the line would terminate at Old Oak Common in Ealing rather than at the planned Euston terminal, with construction put on hold.
Work is currently undergoing on the first leg to Birmingham, with construction on infrastructure projects currently taking place on stretches of the line between North London and Northamptonshire including construction of the Colne Valley Viaduct and a huge green tunnel in Greatworth in Northamptonshire.
Photo Credit: iStock