The St Ives branch line is set to receive a major accessibility boost, with passengers in West Cornwall to benefit from a step-free footbridge due to be built at St Erth station.
This new bridge will be accompanied by the concurrent installation of lifts, coming as part of the Government's Access for All programme, which will see the Grade II listed station renovated into a fully accessible structure for the first time since its inception in 1852.
Works to renovate the station will see the current footbridge carefully removed and rebuilt at Cranmore station on the East Somerset Railway. The project will be conducted via Network Rail's contractors BAM Nuttall, starting in late spring with aims to see the station reopened for passengers the following winter.
St Erth station has been the recipient of other accessibility improvements recently, resulting with tactile paving installed on all platforms across the station, thus aiding passengers who are limited with visual impairments.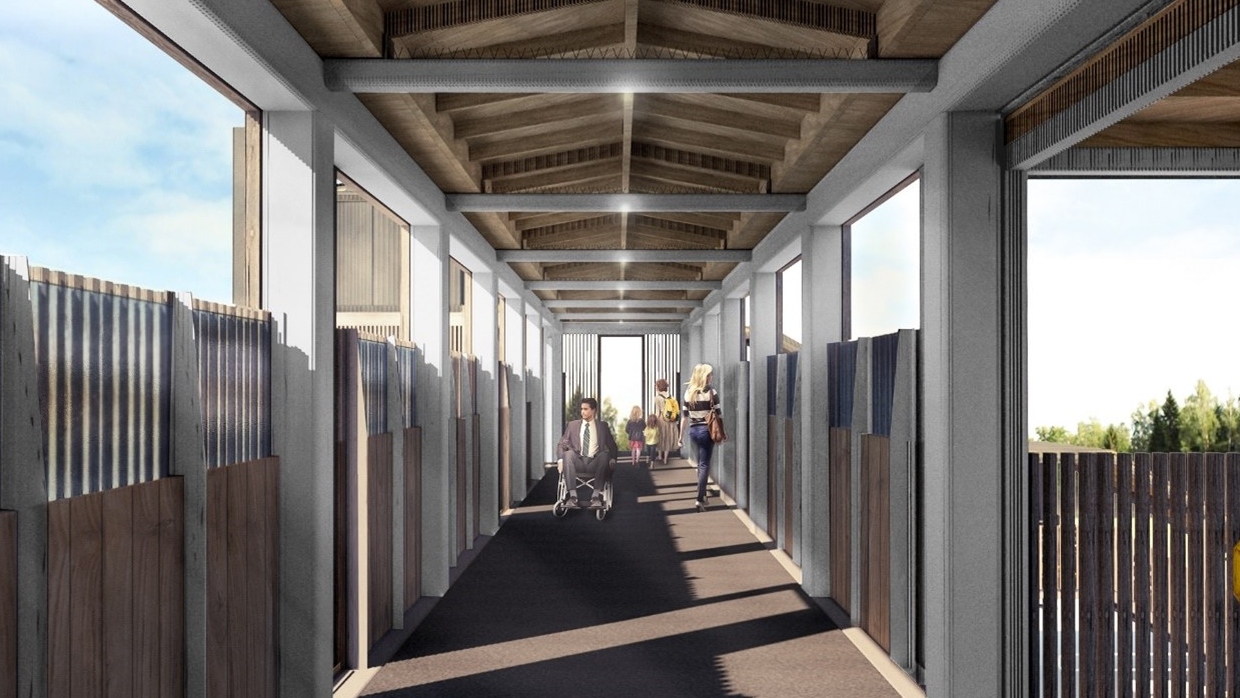 Alina Wolfe Murray, Network Rail senior sponsor, said:
 "We are delighted to be continuing investing and improving in the railway in West Cornwall for the benefit of our passengers.
"The St Ives branch line is a stunning and highly popular line, particularly during the summer months, and this latest project will ensure the railway is welcoming and accessible by providing step-free access at St Erth for the first time.
"Our ongoing upgrades to this line will make a huge difference to thousands of people who visit Cornwall each year, helping them travel by train with confidence and continue to support local residents, businesses and the tourism industry."
This project represents a continuation of Network Rail's vital investment into the railway in West Cornwall. In February 2021, the organisation completed a £3m track upgrade, marking the biggest track investment on the St Ives branch line in 60 years. Following this improvement, in March 2022, a further investment package of £1.14m was used to extend the platforms at St Erth and Lelant, enabling GWR to run longer five-carriage trains that are able to stop at all stations along the St Ives branch line, providing an additional 2,000 seats a day.
The continuous investment helps the region through support for businesses, whilst boosting the opportunities for tourism in and around St Ives. The iconic railway line transports large numbers of passengers to and from this picturesque harbour town, particularly during the busy summer months when thousands of tourists visit this part of Cornwall.
Sharon Holloway, GWR station manager for West Cornwall, said:
"We recognise the key role that rail travel has in supporting the local and national economy and we are delighted that this improvement work has been approved, ensuring everyone can take advantage of the benefits of the railway."
Want to know more about the opportunities to become a key supplier to the UK rail industry? Attend TransCityRail and access an exclusive marketplace of buyers from Network Rail, HS2, Train Operators, Major Contractors, and all other tiers of the supply chain. For more information and to secure your place click here.